Ambient Soundscapes
Jonathan Lane joined the BBC in 1979, plying his craft as an engineer for ten years with Radios 1, 2, 3 and 4 and network TV, working with many major artists and producers as well as presenters from John Peel and Paul Gambaccini to Kenny Everett and Terry Wogan.
In 1989 he left the BBC and set up his freelance studio and location recording business in Bristol. Working on countless classical and jazz sessions with figures including Andy Sheppard, Pewee Ellis, Sir David Willcocks, John Lill, Mark Padmore and ensembles such as the Solomon Trio, the Sun Life Band and the London Philharmonic Orchestra, he has developed a very fine understanding of acoustic instruments. In 1998 he began engineering sessions for producer John Hollis who brought a steady stream of international artists into the studio from Totó la Momposina and Cimarron to Billy Cobham and Asere, then finally the AMJ Collective.
Jonathan was given the AMJ challenge of 'space mixes', the concept being akin to dub but using subtle acoustic arrangement rather than relying solely on effects. He responded by drawing on a lifetime of musical experience, from which he weaves a rich and innovative sound world. Enjoy the journey.
---
Latest Release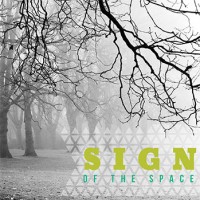 DIGITAL EP 1. Sign 2. Golden 3. Desert 4. Mountain
---
Previous Releases
AMJ Releases