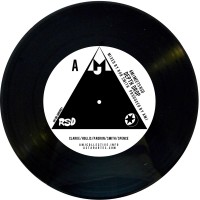 Depth Drop
Invited to delve into the AMJ Treasure Trove, Rob draws on his pallet of sounds and effects to take the imagination large. Warm and bass heavy, enter a world of sonic delight.
Mixed by Rob Smith
7" Vinyl AA Single and download
A. DEPTH DROP
AA. SIGN OF THE DUB
"Beautifully understated and very soulful deep dub" Sir David Rodigan MBE
"I own Heartbeat & the Brave on vinyl. I also have Depth Drop…. Sign of the dub I've been playing out lots when DJing!
WICKED PRODUCTIONS YOU RELEASE! HUGE RESPECT"
Sattamann. DJ. Real Roots ands 22 Tracks. London.