AMJ meets RSD ft. Mariama Kouyate – The Brave – 12″ Astar Music
Voici une sortie pour le moins atypique que nous a envoyé en avant première le label anglais Astar… Une rencontre improbable entre le Sénégal et le dub anglais, disponible prochainement en vinyle.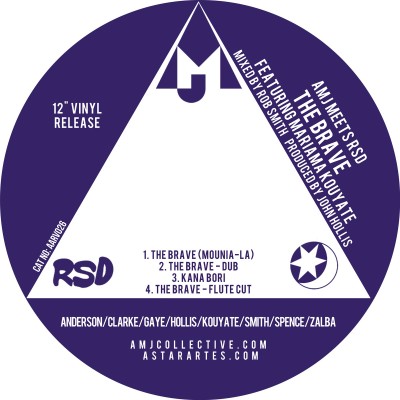 Créé par un musicien aventurier du nom de John Hollis, le label Astar Artes, que l'on qualifierait de world music, s'apprête à sortir un second vinyle de la rencontre entre AMJ et RSD. Si vous connaissez sûrement RSD (Rob Smith, membre du duo trip-hop Smith & Mighty), le nom de AMJ ne vous dit peut-être rien… AMJ est un collectif de musiciens formé autour d'Andy Clarke à la batterie, Mark Spence à la basse et du producteur John Hollis (ex membre du groupe de reggae anglais Restriction).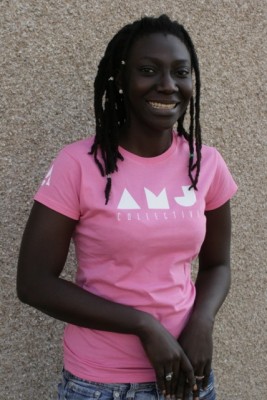 La mélodie a été écrite dans les années 1980 par Basil Anderson du  groupe Restriction pour la chanson « I Want to be Alone ». Pour cette nouvelle version, AMJ a invité, outre Mariama Kouyaté, le guitariste sénégalais Moustapha Gaye sur le titre « Kana Bori », le cubain Jose Zalba sur la version à la flûte traversière, ainsi que ses compatriotes Vicente Arrencibia aux congas et Michel Salazar aux claviers.
Le résultat est étonnant, une sorte de reggae dub très mélodieux, avec la touche de stepper de RSD qu'il faut pour faire vivre le morceau décliné en 4 versions.
AMJ meets RSD ft. Mariama Kouyate – The Brave (Astar Music)
The Brave (Mounia-La)
The Brave – Dub
Kana Bori
The Brave – Flute Cut
Le vinyle sera disponible le 3 Mars 2014. Plus d'infos sur www.amjcollective.com
Loob
Original post at Culture Dub